Gutter Cleaning, Repair, Replacement Installations,
and Leaf Protection
​
What Makes GutterX Stand Out From the Crowd?
​
How do you find a HIGHLY trusted and economical source for repair, cleaning, replacement, or gutter guards in the St Louis and St Charles area?
​
The choice is simple when you know what to look for.
That business needs to have consistent recommendations from various resources and people that share positive, verified reviews. The aim is to blend high credibility with affordability.
​
GutterX meets that high bar. Rather than doing this on the side, this company specializes in residential and commercial properties for all gutter repair, replacement, cleaning, and protection on an as needed, or seasonal contract basis.
And they do top-notch work at prices that are typically lower. On larger jobs they have saved customers thousands of dollars.
​
For over 40 years, Bill Feil of GutterX has built an exceptional reputation among local St Louis and
St Charles customers like you.
They are known for thorough gutter cleaning and more permanent leaf solutions that really work –without the higher costs common for many less-effective products.
​
The 2 Best Ways
to Contact
1) Call (rather than text)
Bill Feil at
​
314-581-4131
​
7AM to 5PM M-F
for a Consultation
or Free Estimate
​
Or, 2) Go to this contact page

anytime for simple email option.
7 "A" ratings as of
September, 2020
All Work Guaranteed!
One of Many Numerous Reviews
From Real Gutter Service Customers . . .
"Pleasure to work with Bill--came to estimate on time

Correctly evaluated problem

Sent a detailed timely estimate, describing each step of correction process.

Once work order approved, Bill and co-worker showed up on time --corrected problems, installed new CORRECT gutter guards--and finished in a matter of hours

I'm 71 years old--I recognize this as old school work habits I grew up with and still apply in our 86 year old family business."
-Ken Rimell, St Louis MO
​
Gutter Protection.
What's the Best Affordable Solution?
​
​
Through decades of experience, Gutterx has looked at just about everything, and Leaf Relief is exceptional without the added expense of other systems.
There are lots of ways to cut corners with guttering.
​
The smarter choice is to
find a contractor that's more interested in doing the job thoroughly and professionally.
​
​
That gives you peace of mind and long-term results.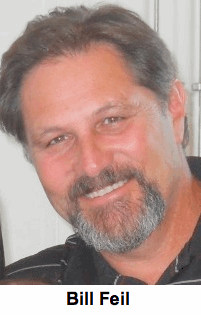 Call (rather than text) 314 581 4131
or
use this Contact Page
​
for fast email option.
March, 2020
In my search for gutter guards, and possibly new gutters as well, I was very impressed with what I read on the GutterX webpage. After speaking with Bill, he stopped by my home to assess the situation. He told me that my gutters and downspouts were small, quite old, and that replacement parts were not even available anymore.
Since my home was built in the 1980's that made sense. Realizing that it was not a great investment to put guards on such an old guttering system, I decided to have Bill install larger, seamless gutters and downspouts as well as putting on Leaf Relief gutter guards.
​
Bill has extensive experience in the gutter industry and knows his product very well! Something I truly appreciated about Bill is that he wasn't the least bit pushy just to make a sale. Once I accepted his offer, he was actually able to do my job sooner than expected. He and his crew were very professional, completed the job in much less time than I would have expected, and when finished, cleaned up the area extremely well.
​
Not only do I now have new, larger gutters and downspouts, but also gutter guards that are phenomenal! No more cleaning out of my gutters or stuff getting stuck in the guards. Bill definitely does "top-notch" work at reasonable prices! I would HIGHLY recommend Bill Feil at GutterX!
​
–Diane Alonzo Wildwood, MO
July 7, 2020
​
I am very pleased with the recent work of GutterX. The men showed up on time -- and were efficient and thorough.
Even though it was a very hot day... they got right to work and kept moving the whole time.. but were also patient and friendly in explaining my gutter situation. Really glad I had them come out... our gutters had a blockage which could have led to bigger issues.
I would not hesitate to use GutterX again... and would be glad to recommend them to friends and neighbors.
(Printed with permission though person wished to remain anonymous.)
​
​
St. Charles County resident
July 2019 . . .
​
I had an issue with my gutters and decided to call Bill because of all the positive reviews I read online. They were spot on!! Bill, Joe and Luke did a wonderful job of installing the gutter guards. I was also impressed with the level of service they provided. I happened to be out in the morning and when I arrived home I thought Bill hadn't come yet because my yard was spotless.
I looked out the bedroom window and could see the guards on the gutters. Not only did they do an awesome job with the installation, but the cleanup was amazing. I would highly recommend Bill. His work is outstanding and the price was so reasonable compared to other companies that offer the same service.
-Arlene M.
​