About Us . . . Why Would You Choose GutterX?
Guttering Expertise, Work Practices, and Reputation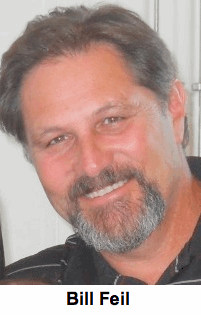 I'm an insured and licensed contractor with 40-plus years gutter service experience and a solid reputation in this industry and among local customers.
​
There are just two things that are my highest priority- 1) Doing the job well, and 2) Your satisfaction.
​
That's it. Everything stems from those two principles. We've also checked into or tested many gutter solutions and found that many more expensive brands weren't the best.
About New Gutters and Permanent Leaf Protection Solutions. Very Important.
​
When you choose us to install new gutters, you are going to get a solid seamless gutter constructed to do the job for many years to come. Our charge is reasonable, our work professional, and we have years or experience and references to back up our work.
Our reviews come from a variety of sources, and we have more on file than are listed on this website.
Here's a few more from
Google Reviews.
When it comes to gutter protection such as guards, we've looked around. There are a lot of mediocre brands out there and many fall short of the way they are advertised.
​
We found Leaf-Relief to be a simple but effective solution that really works. It's built for many years to come, and saves you money over other systems we've tested that are generally less effective.
Call Bill Feil at

314 581 4131
for a Consultation
and Free Estimate.
​
7AM -5PM M-F
8AM -1PM Sat
​
simple, fast email instruction.
Only about 4%
of pros made this
Thumbtack award.
Click for some reviews
from Angie's List.
Keep Scrolling Down for More Customer Talk
We have more than can easily fit here, but this is a sampling . . . .
September 17th, 2020 -After researching area companies, I contacted GutterX owner Bill Feil to request gutter cleaning. After his company provided excellent service and helpful information, we got an estimate for gutters and gutter guards. They were installed in half a day by the courteous crew with no mess. They look great and all the prior areas of concern and improper drainage have been addressed and remedied. Thank you!
(as found on Google reviews from Philly S.)
March 2020 Excellent verbal communication on initial call. Analysis of situation right on target. Original installation date postponed 24hrs due to weather conditions notified by email was spot on. Amazed with professionalism of crew completing project. Wow, although the crew did not appear to be moving rapidly, removal of existing system was removed within the first 30 minutes on the job.
Total job was completed within time frame communicated. Clean up and removal of old product was superior. No signs of of debris throughout property. Leaf Relief is an outstanding product. I would strongly recommend it to be installed by Bill Feil and his outstanding GutterX crews. I am a proud homeowner in Wildwood displaying their sign in my front yard, 100% satisfaction! Nancy M.
I found Bill's website during a stressful evening after realizing that one of my gutter downspouts had blown due to water pressure build up caused by a clog. Water was gushing everywhere. I did what I could to divert the water away from the house and hoped that the rain would stop or at least lessen.
​
I then jumped on my computer in an attempt to find someone other than the gutter cleaning and repair company we had used in the past. I ran across the GutterX website and I was immediately impressed by Bill's presentation.
​
​
On his website, Bill mentioned attention to detail and focus on getting the job done right the first time and that was what prompted me to give him a call.
It was late evening when I called and I was expecting to get a voice mail because of the hour. I was surprised when Bill answered. I explained my situation and asked if he could fit me in the next day. Since much more rain was forecasted in the very near future, Bill said that he would fit me in and he gave me his word he would be at my house the very next day.
​
Bill came through with flying colors. The very next afternoon, Bill was at my door step, as he promised.
He did the most thorough gutter cleaning job I have ever seen. I could not believe how much gunk he removed from my clogged downspouts. He even removed a collection of twigs which were lodged in a particularly troublesome downspout.
​
I was so impressed by his meticulous work, I asked him what his thoughts were on how to prevent my gutters and downspouts from clogging up again. The last thing I wanted was a repeat of the night before with water gushing toward the foundation of my house.
​
Bill mentioned his extensive experience in the gutter industry and how he has had the opportunity to compare several gutter guard systems for efficiency and cost. He recommended the Leaf Relief gutter guard system – but here's the kicker – there was no heavy sales pitch. Instead, what I got were clear answers to my questions without any feeling of being rushed or being pushed in any particular direction.
​
I then asked Bill if he could provide me with a free estimate and in just few minutes, he did just that. I was impressed by the fair price. I decided to have GutterX install the Leaf Relief gutter guard system on my gutters.
​
I'm very happy to say that the Leaf Relief gutter guard system is working well and I am finally able to sleep peacefully without worrying about how hard it will rain while I sleep and whether or not my downspouts are clogged or if my gutters are going to overflow.
​
One of the things I appreciate most about Bill's company is that GutterX is a full service company. They can clean your gutters and downspouts more thoroughly than anyone else and they also offer other important services like a gutter guard system that you can depend on, if that is what you are in need of.
​
This is very rare for me to say about a company but when it comes to Bill Fiel and GutterX, I have only very good things to say. Bill's attention to detail, excellent work ethic and dedication to exceptional customer service have greatly impressed me and I would highly recommend GutterX to anyone in need of gutter cleaning, gutter repair and gutter guards.
–G. Sparrow, Saint Louis, MO
To whom it may concern,
​
I was in the market for an affordable gutter leaf protection system for my home. I wanted a quality product, with an ample warranty. My research on this topic found that most systems were abhorrently high-priced.
I investigated the LEAF-RELIEF System and was decidedly impressed with the quality, affordability, and generous warranty. I contacted Mr. Bill Feil at GutterX to obtain additional product information.
Mr. Feil is patient, knowledgeable, and a consummate professional. He installed my very affordable LEAF-RELIEF System in a timely, skilled, and experienced manner. I am extremely pleased with the performance of my LEAF-RELIEF System. I highly recommend Mr. Bill Feil at GutterX, to any homeowner looking for a quality product, professionally installed, at a fair price. Sincerely, David H. of Fenton, MO.
Final words . . . These customer reviews are just a sampling. There are many more. (Over 130 on Thumbtack alone.)
Our customers can rest easy knowing the job will be done right, with the best products for the money, and the peace of mind that comes with a gutter contractor that cares about your continued satisfaction before, during, and after the job.